Evolution Bookkeeping: Experience Makes the Difference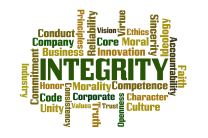 Evolution Bookkeeping is managed by partners with strong ties to Brandon, Manitoba. We offer carefully researched, relevant advice to meet your financial and accounting needs. Our clients come to us from a wide range of industries and company sizes.
Our philosophy: Quality, experience, commitment and the clients' trust form the foundation of our success.
We are proud members of the Institute of Professional Bookkeepers of Canada (IPBC).
Meet Our Team:
Jackie Unrau grew up in a small rural community in southern Manitoba but has called Brandon home since 1998. She is a dedicated wife and mother of two young children, and has been actively involved with the Brandon chapter of MADD since 2013.
Jackie worked in accounting field in both a public accounting firm and in private industries such as bulk fuel and retail sales since 2001. She is currently working towards getting her accounting designation in her spare time. She is also a QuickBooks Online Certified Pro Advisor.
Rebecca Roozendaal has lived in Brandon and surrounding area for most of her life. She is married and has two sons, and graduated from Brandon University with a BA. She has a passion for music and can be found playing piano and singing once a month as part of a music group at St. Augustine's Church.
Rebecca has been working in administration and bookkeeping positions since 2008. She is often referred to as "Donna" (Suits, anyone?) and is happiest organizing client paperwork or electonic files and training clients on QBO, in which she is a Certified Pro Advisor. She is currently working towards her IPBC Certification.